Service to his Country
---
Feller never made it to Cleveland.
He heard about the Japanese attack on Pearl Harbor when he reached the Quad Cities. Upon hearing the news, he found a phone and called Roger Peckinpaugh, the Indians' general manager, to tell him that he was going to join the armed forces. Two days later Feller was sworn into the United States Navy and went to gunnery school in Virginia, surrendering his lucrative pitching career in its prime to fight the Axis Powers.
Feller's parents had asked him if he really wanted to serve, and he responded by telling them that he needed to do so because it was his duty to the country at the moment. Many other young men surely had this conversation with their parents, but nobody else did while being one of the most famous athletes in America at the time.
Feller pitched for the Norfolk Naval Training Station team that spring, and was offered the opportunity to stay stateside as an athletic trainer. He requested to serve at sea, specifically on the USS Iowa. The waiting list for Iowans to join this ship was too long, however, and the Navy assigned Feller to the USS Alabama.
He served as the chief of an anti-aircraft unit while on the Alabama, a duty that he held from its departure from Chesapeake Bay in November of 1942 until the Allied forces defeated the Japanese in 1945.
The Alabama patrolled around Scotland and southern Norway for most of 1943, keeping German ships at bay. She crossed the Panama Canal into the Pacific theater in late 1943, where she and her crew remained for the duration of the war.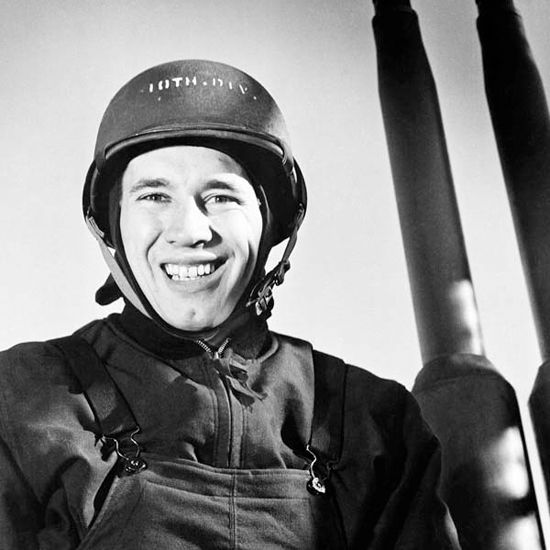 While in the Pacific, the Alabama served both as an offensive weapon and as an escort for smaller battleships that had sustained damage. Her crew bombarded Nauru Island in late 1943, serving in Operation Galvanic, and regularly patrolled against Japanese aircraft – the latter being Feller's specialty.
The Alabama assisted in the invasion of the Marianas Islands and the recapture of Guam, as well as a shelling of the coast of Saipan. She and her crew also participated in the Philippine Sea, the last major carrier air battle of the war.
She patrolled the waters near the Philippines for a large part of 1944, providing cover for aircraft attacks of Japanese forces on the islands. She had served in Operation Flintlock in the Marshall Islands as well.
Feller earned five campaign ribbons and eight battle stars for his service to the country. His tour of duty came to an end in January of 1945, when he was reassigned to the Great Lakes Naval Training Station near Chicago, where he served as an instructor.
The Japanese unconditionally surrendered on August 15, 1945. Feller received his honorable discharge a week later, and he returned to Cleveland and rejoined the Indians for the rest of the season.